My Beatles Memorabilia: A Case Study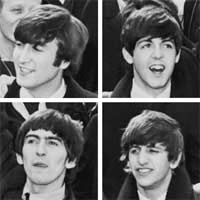 "I'm a Beatles fan, I admit it! By that I don't mean I just like the music, but I love it. I have everything they ever produced as a group, not just on CD, but also on vinyl – that's the American as well as the British versions of LPs - and more bootlegs than I want to think about.
I must have spent thousands just on the music – and yes, I listen to it a lot, although in private now; my wife got sick of it years ago.
"I didn't grow up with the Beatles, I'm a bit too young for that, but once I discovered them, that was it. They left everything else standing. I was 14 when it started, and now I'm 40, so they've been a fixation for a long, long time."
What Have I Collected?
"The problem with the good Beatles memorabilia is that it's so expensive. Unless you have an unlimited budget – and with a normal job, a mortgage and a family, I certainly don't – then you either have to be lucky or settle for less.
"Since lucky has never been my middle name, that means I've spent a lot of time drooling over and imagining items, whilst spending what I can afford. I've acquired most of the books on the Beatles thanks to eBay, a full set of the bubblegum cards that came out in the early 1960s, and a lot of the merchandise that was around in that period, too, as well as things like a die-cast Yellow Submarine and things like that. Of course, I also have an original butcher cover LP, stored very carefully indeed.
"It might not sound impressive to collectors with deep pockets, but my most precious items are autographs of all four of the Beatles. It wasn't a set, unfortunately, I couldn't afford that, but individual. I have them framed and on the wall, and, sad as it sounds, they mean the world to me. Things I'd definitely save in the event of a fire."
How did I Collect the Items?
"My collection just happened gradually. I started with the music, then began buying a few books to find out more (Revolution in the Head is still the very best!). After that, I attended one or two Beatles conventions, and picked up a few little things here and there. Then there were the record conventions, which always seemed to have some rare, tasty items.
"I suppose it all changed with the Internet, especially with eBay. Suddenly there was this whole world of stuff, especially Beatles items from the US which I'd never seen before – lunchboxes, dolls, things like that. In the early days they were quite cheap, too, before everyone got wise about prices and before memorabilia became a big thing.
"I was still single in those days, too, so I could indulge a bit, and I picked up a lot of small things without breaking the bank. Even then I wasn't stupid enough to think everything was real – I mean, would someone really sell John Lennon's jacket on eBay? – but with a little care, I think I picked up some pretty good bargains.
"How much is my collection worth? That's difficult to say, really. I had to come up with a figure for the insurance, and I rounded it out to £15,000, but it's hard to say how accurate that is. It's worth a lot more to me, of course, it's absolutely priceless to me, but if it all went up in flames, I might be able to get most of it back for that amount. In that way, I suppose I'm lucky I'm just a small collector. There are people who've spent absolute fortunes on the stuff."
You might also like...
I am really needing cash as a newly single mother of four and I have been trying to get as much cash out of various items I've decided I need to sell.So I have one item I have been searching the internet to find an approximate value of. It is a hand saw that has a painting of all four Beatles on one side of the blade, and also has "The Beatles" included on the painted side with a signature under the handle of "Best."The closest I have come to finding out the value of this item is the saw itself may be of some value, due to information I found by the metal pin on the handle. It is a vintage Warranted Superior saw in great condition.I hope that someone may know a bit more about the added value of this unique item.I'm sure it would be an awesome addition to a collector of Beatles items.Can anyone here help me with the information i seek for this?????? I sincerely appreciate the time. Thanks!
DeeDee England
- 15-Dec-14 @ 7:10 PM