1980s Tickets and Passes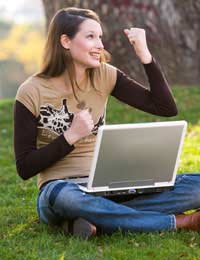 Apart from the printed word, tickets and passes are the cheapest forms of memorabilia. They're purely a market for collectors, usually of artist memorabilia, especially those from the 1980s, where outstanding gigs were few and far between – indeed, only the Live Aid shows of 1985 were truly iconic from the entire decade.
Tickets
Obviously, it's easier to find tickets than it is to find backstage passes, and you can pick them up cheaply, usually on eBay – neither dealers nor auctions will handle such low ticket items as a general rule. In most cases, you should be able to pick up tickets for less than a fiver, and very often closer to a pound.
There are exceptions, of course. If you can find some for, say, early Seattle gigs by the grunge bands, or something similar, you might have to pay more, but frankly, you'd be hard pressed to come up with any. Mostly, tours were such mammoth constructions, constructed on a global scale, that there were few "special" gigs.
The supply of used tickets for sale generally outstrips the demand. Avid collectors will have kept their own tickets, and only completists (of which there are a few) will want more – every gig on a tour by a particular band, for example. But even if you're one of these, you should – with some time and a little effort – be able to assemble a very full collection.
Backstage Passes
These are a slightly different animal, and nowhere near as many come up for sale. They tend to be of greater interest to dealers, although even then you're only going to be paying £10-20 for a pass, maybe a little more for something particularly desirable.
The so-called silks or satins – the backstage passes issued for a particular gig - are more common, whilst the laminates, given to artists and crew for the entire tour, are harder to come by, but more desirable. Of course, that means they cost a little more, but for collectors, they're worth the price. You should still be able to find many of these on eBay, but dealers do handle some – it's worth taking the time to check both.
Where to Buy
In most cases, eBay is going to be your prime source for tickets and passes. Just keep your eyes open on auctions for memorabilia for your favourite artists and you should be able to pick them up very cheaply.
Yes, you can sometimes find tickets being sold by dealers, but as a general rule, they're overpriced. But you can find interesting passes at dealers, although once again, you'll pay a little over the odds for them. No matter where you look, laminates are the hardest to locate, and if you're going to buy one, the chances are it will be from a dealer.
If you're considering tickets and passes as an investment, in a word, don't. They're never going to rise significantly in value, so you won't be making a killing. However, if you're a collector, the low prices stand as a godsend.
You might also like...
Hi: I am a pro rock journalist with a huge collection of backstage passes from the '80s and '90s for sale. The collection includes McCartney, U2, Green Day, GN'R, Metallica, Pink Floyd, Elton John and many, many others. Please give me a shout if you're interested. Many thanks, Steve
Steven C Rosen
- 4-Aug-20 @ 9:39 PM