Electro Memorabilia Items from the 80s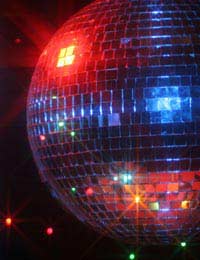 In the 1980s the electro movement took over the musical torch from the New Romantics. It was, if you like, an evolution of the electronic music they'd pioneered. More than that, however, it was the blossoming of a new type of electronic pop music, one that not only filled the dance floors but also the charts.
The Main Artists
The biggest artists of the electro era, which ran approximately from 1981-85, were New Order, Depeche Mode, Human League, Gary Numan, Frankie Goes To Hollywood, Art of Noise, Yazoo, Heaven 17, and a few others who made smaller splashes.
Although the music did go out of fashion in the '90s and the early part of the new Millennium, it's experienced a revival as the 80s have become popular again, and many popular contemporary artists are directly influenced by electro.
Vinyl
Collectors of electro music are very lucky, since this was an era of vinyl excess, before the advent of the CD. It was also a time of the first remixes, so there are plenty of different versions of songs available, remixed in strange ways.
There were also multiple, identical versions of songs issued on different coloured vinyl or in different sleeves. For an avid completist, discovering all these can be the work of many months and years. These days a number of record guides will list all the available versions and their relative prices. The problem can come with trying to track them down, as some will be significantly harder to find than others.
Posters
Those seeking posters from the era should be able to put together a reasonable collection. Many were professionally produced for new releases by the record companies, and there were also large numbers of posters used to advertise tours.
Although most of these will have been destroyed over time, there are still enough around to make them not too expensive as collectible items. Without breaking the bank you should be able to put together a collection of posters in excellent, although not mint, condition. Since the '80s became popular again prices have risen significantly.
Fanzines
The electro groups were written about extensively in the music press of the time. Although not many copies of the main music papers from that time will have survived, they can still be found, often on Internet auction sites.
What can be far more revealing for those seeking unusual items that will give more insights into the music is discovering fanzines of the era. These were small duplicated magazines put together by fans of a specific band or musical genre. They'd become popular during punk, and then with the New Romantics (which, like punk, was an outsider scene). The tail end of this fashion came with electro, where some of the bands had rabid fans who documented them in the 'zines that they sold at gigs.
Although few fanzines will have survived, it's still possible to come across collections that have been stored for years in an attic. It's more luck than skill, but they do make very collectible, although not very valuable, items.
Other Items
Electro existed in a time before promotional items and merchandising became the norm. In other words, it really was still all about the music. That means these tend to be limited to autographs, with those on promotional photographs being rarer.
You might also like...