1980s Magazines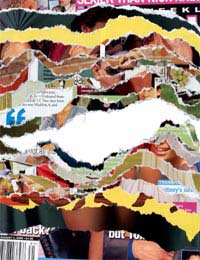 Much as some people collect music magazines from the 1970s, others collect them from the 1980s. Many of the main choices of titles are the same as for the decade before, but with one big addition for Britain – Smash Hits.
What you'll find much less of are the fanzines that sprang up with the advent of punk. After that music died, they faded away, as the people behind them focussed their attention on other matters (which often meant being in bands themselves).
As memorabilia goes, magazines and newspapers are among the cheapest items you're likely to find. You can collect issues pertaining to artists you follow, or you can simply amass collections of different titles. However, if you're hopefully considering them as anything more than collectables (or information for fans and music historians), you should probably stop right now. With the exception of a few issues (in the 80s, a commemoration of John Lennon after his assassination, for example), they're never going to rise much in price.
In many ways, the 1980s was the most moribund decade for magazines. There was little of the design flourish of the 1960s, and a lack of the iconoclasm that was such a trademark of the 1970s. There was more to cover than ever before, but all too often it was done without a great deal of style.
What to Buy
For followers of pop music – as opposed to more serious rock – Smash Hits is the perfect magazine to collect, since it covered primarily chart artists. Considering that you can often pick up issues for £1.49 each on eBay (plus postage, of course), it's not a serious outlay of money to come up with a reasonable collection.
NME and Melody Maker focused on rock, which was splintering in all directions during the decade. But, again, both can be picked up very cheaply on eBay; it's not at all uncommon to find issues at 99p each. At times they issued free cassettes (collect coupons from the paper, send them in and receive your cassette); these, too, are worth collecting.
By the 1980s, Rolling Stone had begun to edge away from music to cover film, celebrity and politics. You could still find ample music coverage, but it was a far cry from the magazine it had been in the early days, slicker, more corporate, and, frankly, more ordinary. You can find issues from £1 upwards.
Books
The age of the rock annual, which had been popular in the 1960s and early 1970s, hadn't completely died. Smash Hits kept it going, and you'll still find them offered, more by dealers than on eBay, at prices around the £10 mark.
With the decade came a wave of more serious rock books, too, covering soul, country, and major artists like Springsteen and the Who, along with a continuing stream of Beatles and Stones volumes. These are fine, often informative and thought-provoking as well as entertaining, but they're not memorabilia at all. There might be value attached to them if they're autographed by the artist about whom they're written, but that's the extent of it.
Where to Buy
The obvious place is eBay. Most dealers will only bother with more valuable issues of magazines, and with some searching and a little patience, you can probably find those on eBay, too.
If you want books, then dealers might be your best bet for Smash Hits annuals (but, once more, don't discount eBay). For others, look around and pick up second hand copies, unless you simply have to own a first edition.
You might also like...