Michael Jackson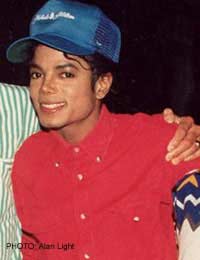 Michael Jackson's fame and fortune might have sunk low but during the 1980s, he was, without question, the biggest pop star in the world. Thriller broke all sales records to become the largest-selling album in history, his concerts were sell-outs, and he had legions of fans around the globe. He'd fully graduated from being a young member of the Jackson 5 to solo idol (although the Jacksons still toured periodically).
The music, the dancing, and the tantalising white glove became his trademarks, widely copied and emulated. He was heavily marketed, with Jackson dolls, toys, and all manner of items, and even today, with his star in decline, there's a demand for Michael Jackson memorabilia. In fact, a warehouse full of it became the object of a lawsuit in a very unusual case.
A New Jersey businessman claimed that the Jacksons had promised to bail out his guitar company, but backed out, and then had unpaid fees for a storage unit of their memorabilia, which he eventually paid, and then took the goods. He displayed the items on a pay per view web site, although the Jacksons launched a suit to recover them (which a judge threw out of court). He eventually sold the items to an unnamed buyer in Europe for a reported £750,000. That's fine, but it leaves the spectre of a flood of Michael Jackson (and Jackson 5) memorabilia that could overwhelm the market, which would greatly depress prices.
What to Buy
However iconic he might have once been, these days the price of Jackson memorabilia doesn't reach stratospheric heights. The famous glove, for instance, was sold at an auction of Dick Clark memorabilia for a mere £3,750, whilst a signed fedora that he'd given to a friend made less than £1,000 at another auction.
Those figures are surprisingly low. It indicates there's not a huge demand for Jackson items, although that will almost inevitably change, making it well worth spending money on items while the prices remain affordable. For those willing to shell out, there's no shortage of choice.
There's an American Michael Jackson record player (shades of the Beatles!) from the mid 80s, being offered by a dealer for £129, but among the lower end items, the best, and fairly easy to collect, are Michael Jackson dolls.
There's a range of vintages, going from 1984 to 1997, with different editions ("Thriller," "Grammy" etc.). Some sing, others don't; for those that do, you can purchase additional song chips, and for many of the dolls you can buy extra outfits. Expect to pay £30-40 for the dolls if they're in their original packaging (which is how you want them), and clothes can run from £12-30, depending on the outfit – again they should be in their original packaging. Although originally mass-produced, the chances are that they will continue to increase in value.
Tour jackets are available from $40-60, with one for the Smooth Criminal tour going for over £100, but they make dubious investments; wear for a tour crew rarely appreciates a great deal. Even awards aren't that much higher – an official Canadian "diamond" award (making sales of over a million copies for Thriller) was offered by a dealer for £250. Curiously, two Mexican Sony "in-house" awards were going for similar prices.
Few may recall that Jackson has his own line of scents in the 1980s, but you can still find a few items, with gift sets going from £15 up to £50.
Where to Buy
The vast majority of items are offered through dealers, although you can occasionally find a bargain on eBay (it's a good place to look for dolls and outfits, for example). Very few items appear at auction, which indicates that Jackson's star is still low. Since the likelihood is that this will change, buying now and holding on to items for a few years should see a profit.
You might also like...
I have a signed michael jackson record!, where could i go to get the item valvued? Many Thanks
Need2Know
- 21-Aug-12 @ 1:27 PM
Something you don't say is that since Michael's death there's been an upsurge in demand for memorabilia, and more has been created, too. This isn't going to become less, given that Michael was such an icon to several generations, and anyone with rarer items should hang onto them for a while yet as the value shoots up.
David
- 30-May-12 @ 10:14 AM