The Beatles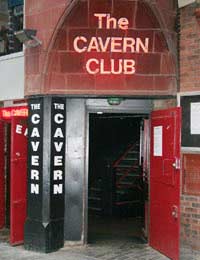 The Beatles are the Holy Grail for all those who collect or sell rock memorabilia. They were beyond question, the biggest group of the 1960s, and an inspiration to several generations of musicians.
The fact that Beatles-related memorabilia commands the highest prices on the market is testament to their continuing iconic status, especially among the baby boomers who can afford the outlandish sums too often paid.
One thing that's virtually guaranteed is that, if you possess a piece of Beatles memorabilia, it will rise in value. If it's something directly connected to them – a set of group autographs, clothing, or something similar, you're sitting on a small (often a large) goldmine.
What to Buy
If it's authentic, buy everything you can afford, from the smallest piece of merchandise to instruments the Beatles played. The biggest stumbling block for most people is the price. When you find that a promotional copy of the Meet the Beatles LP, owned by George Harrison's sister and signed by all four members, went for more than £57,000 at auction, you get an idea that prices can be quite extreme.
Even autographs aren't exactly cheap, running well over £2,000 for a set with all four signatures. If you're tying to enter the Beatles market, then merchandise is the most affordable point. You still won't find bargains, but for £100 you can find some items.
Forgeries
Simply because they command such prices, Beatles memorabilia is the most commonly faked of all, especially merchandise and autographs. Often the fakes are quite good, to the extent that you need to know your stuff to be able to detect them.
There are many experts on Beatles memorabilia (one specialises in autographs). But there are some basic things you can do to protect yourself. If you find an item on an Internet auction site with a low starting price, avoid it! In fact, you're well advised not even to look on eBay and similar sites for Beatles memorabilia; it's valuable enough that almost all goes through auction houses.
With auction houses you can be almost certain that the items are checked and genuine. Wherever possible, the most expensive ones will have provenance as proof.
When to Buy
As prices continue to spiral, the best thing is to buy now; wait and you'll just end up paying more. There are regular auctions featuring Beatles items large and small, but you'll be bidding against individuals and institutions with very deep pockets, people willing to pay over £58,000 for the white suit John Lennon wore on the cover of Abbey Road, as an example.
For most collectors, items like that are a pipe dream. It's better to focus on the small things. A gold record for Eight Days A Week, for instance, brought £550 at an auction. That's an affordable sum, especially for such an item, and in five years you'll be able to sell it for probably twice the amount, since demand shows no sign of slipping.
A lot of Beatles merchandise is still available at prices that won't make you scream in frustration, and it can be a strong investment, although the market will rise a lot more slowly. Again, though, it's better to buy sooner rather than later.
Selling
If you have items to sell, then your choices are much wider. Depending on what they are, you can sell now and realise a quick profit, or hang on to them for another five years and come away with a lot more money. With low end items, the extra you'd receive from waiting probably won't be enough to justify the time, however.
It's worthwhile checking auction prices before you decide to sell. Although you're virtually certain to make a sale, you might want to put a reserve price on the item if it's valuable.
You might also like...
Hello I have an old envelope addressed to John Lennon, Kenwood House, St George's Hill Estate, Weybridge, Surrey, England. It says on the envelope that it was a sample of a phonographic record sent via email from Walter Hofer, 221 West 57th Street, New York, NY 10019. The corner of the envelope has been ripped off and the contents are not enclosed. Could you please tell me if this might be worth anything ? Thanks alot
Hi, i am a massive Beatles fan and know alot about the band. Two years ago i met Astrid Kircherr and Klauss voorman at the Beatles museum in Liverpool. As you are proably already aware Astrid was the girlfriend of the late Stuart Sutcliffe who died in the early 1960s in Hamburg. The Beatles toured Hamburg in the early 60s where they also met Klauss a close friend of Astrids. The Beatles had a close relationship with Astrid as she took alot of early photographs of the band. i have a signed postcard picture of herself taking a photograph. After the split of the Beatles in 1970 and John Lennon starting his plastic ono band Klauss played guitar on four albums. Klauss also designed the Beatles album cover Revolver with his sketch of the fab four. I have a Revolver postcard signed by Klauss and am after a valuation on both signed pieces. thank you james maddock
maddock
- 17-Jun-12 @ 6:01 PM