Early Blues Memorabilia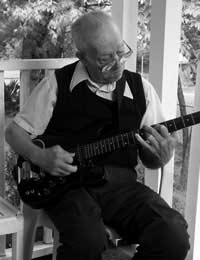 There are plenty of people who are avid about the blues, and collect CDs or vinyl. But for anyone interested in collecting blues memorabilia, especially early blues memorabilia - say up to 1950 - things can be very tough to find.
What's available are old 78 rpm records, and posters advertising the records (which were called race records back then, rather than blues) as well as posters advertising gigs by the musicians.
Records
If you're truly interested in rare 78 rpm discs, you'd better have a thick wallet, because they'll cost you a pretty penny. The rarest can go for well over £5000 - that's for just one disc. Two items by a man called Willie Brown, ("Kickin' In My Sleep Blues/"Window Blues" and "Grandma Blues"/"Sorry Blues") are so rare that no copies are known to exist, with the latter not having even been heard of until 2002, and one dealer has a standing offer of £10,000 for either record. Not long ago, a copy of a rare Son House record was discovered, a disc that could easily go for £7,000 if it went on sale.
The problem is that these records were sold in the US, and that's where copies exist. Until just a few years ago, collectors would go to small, isolated communities and approach older black people to see if they had any 78s they might be willing to sell, and a number of rare items were unearthed this way. That, of course, doesn't help collectors based outside the US, and as the older generation has passed on, most of whatever records remained have been lost.
Posters
There were two kinds of posters, those advertising shows by the travelling bluesmen and other advertising their records. The latter, put out by record companies, are rare, and tend to advertise several new releases rather than focus on a single disc. Dealers will occasionally have one or two for sale, but they only crop up intermittently and the costs can be quite prohibitive.
Slightly easier to find - but only slightly - are those for gigs, with the first known one still in existence for a 1917 Ma Rainey show. Prior to the late 1940s, they tend to be line drawings, and while those examples do exist, they're few and far between and the genuine articles are ruinously expensive.
From the period beginning in the '40s it's common the find the type of poster known as "boxing style." The name comes from the fact that the same printers used to make the posters for boxing events and simply changed pictures and wording. Originals are easy to find with a magnifying glass. Simply look at the picture, which is made up of dots that perfectly align both vertically and horizontally. In copies of the originals, no matter how good, the perfect alignment isn't there.
There are two types of these posters. In one the venue will be printed. In the other there will be a blank space where the venue and date could be written in. These were printed for when the musician toured, and copies were sent to venues along the route, who filled out the details themselves.
Once again, the real deal is no longer easy to find. If you find any offered at a reasonable price, you can be certain they're fakes.
Other Memorabilia
In a nutshell, there's very little. If someone claims to have Robert Johnson's guitar or the knife Blind Willie Johnson used as a slide, don't believe them. It would be impossible to find any real provenance for the articles these days.
You might also like...