About Our Site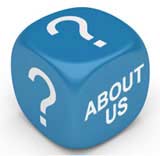 MemorabiliaRocks was formed to offer a unique reference point on rock music paraphernalia.
Music memorabilia has become a huge business. Guitars, clothes and other items owned by famous - and sometimes even not so famous - musicians sell at auction for thousands, even hundreds of thousands, of pounds. That's the high end of the business. But there are plenty of things, such as vintage concert posters or autographs, which go for the more modest sums most of us can afford.
What was lacking was a real guide to music memorabilia. That's why we created MemorabiliaRocks, to offer a unique, complete reference to music memorabilia. We cover not only the whole era of rock music, but also jazz, blues, and beyond. We tell you the best places to buy memorabilia, from eBay to the major auction houses.
We look at the value and availability of different types of items, what's worth collecting and what's not, and what could prove to be the best investments in music memorabilia. From decade to decade, and the biggest artists, we point you in the right direction - and help you steer clear of the fakes that exist in the marketplace.
Whether you're just beginning as a collector or whether you've been building your collection for years, MemorabiliaRocks is the resource designed to help you. It's a great hobby, and it can become an excellent way to make money, too. Our writers love music, the people who make it, and know the artefacts that surround it.

Related Articles in the 'Site Info' Category...