Punk Memorabilia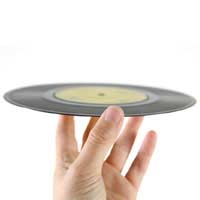 One of the fastest-growing areas of rock memorabilia is material from the punk era. In part this is because it was a very specific movement and those who were part of it are now old enough, and with enough money, to indulge in nostalgia, but also because 1960s memorabilia has become so expensive.
The nature of punk was different, a deliberately confrontational underground movement with its own fanzines (which have become very collectable), and singles often released in very small runs, as well as clothes and artefacts. Given that much of the early impetus came from the shop Sex, run by Malcolm McClaren and Vivienne Westwood, fashion played an important part in punk.
Although the Sex Pistols, arguably the biggest name in English punk, remain the most desirable (especially items relating to Sid Vicious, who died young), items relating to the Clash are also very desirable, and prices are rising on all things related to the punk scene.
What to Buy
Posters
Well worth the money are original concert posters, particularly those from 1976, when punk was still very much a fledgling movement. If you have any, you might consider putting them out at auction, where, in good condition, they can realise £2,000-3,000 – quite a sum for something that was very cheaply produced, since only a small number have survived. Even posters for tours by the re-formed Pistols in 1996 sell for £125.
Vinyl
Vinyl can be a strong market, although it needs to be the right vinyl. The most collectable piece from the punk era, beyond any doubt, is the A&M single of God Save The Queen by the Sex Pistols, which was withdrawn before it was issued. In mint condition, with the original sleeve, it should fetch up to £2,000-2,500 at auction. Apart from that, look for white label promotional copies, both 7" and 12", and the very limited edition, small run singles by obscure bands. Beyond that, records were generally produced in such quantities that even the rarer ones don't have a great deal of value, although picture sleeves and coloured vinyl in excellent condition will be worth a little more.
Clothing
Short of a Sid Vicious leather jacket, clothing from Sex is among the most collectable. Don't be fooled by the reproductions (usually unauthorised) that crop up online. You want to go for something designed by Vivienne Westwood, or even the shirts designed by artist Jamie Reid, who was also responsible for the cover of the Sex Pistols only studio disc, as well as other things (Reid's artwork is also very collectable). However, these really only crop up at auction these days, and you should expect to pay £400-800 for them.
Fanzines
Punk was the first flowering of the fanzine, the stapled and roughly mimeographed magazines put out by people within the scene. What the teenagers producing them in their bedrooms never imagined was that they'd ever be worth money. To be fair, they're still not especially expensive, with prices in the £15-20 range, but they make desirable artefacts for collectors.
American Punk
The earliest American punk artists – the Ramones, Patti Smith, Talking Heads, and a few others – are quite collectable, with some of the early Smith singles, before she was on a major label, changing hands for good sums, as do her early handwritten lyrics. The Ramones, in particular, have become something of a fashion statement, with reproduction tee shirts made; for an original Ramones shirt, expect to pay in the region of £50. However, it's mostly the British punk items that command higher prices.
You might also like...
Hi there, I have a signed microphone by billie joe armstrong which was signed last year at the american idiot new york broadway show, it has been authenticated and i have the certificate to go with it. ×would anyone have any interest in this item or know anyone that would? Kind regards Ash
Iamashman92
- 22-Feb-16 @ 7:50 PM
mamacat - Your Question:
I have a BOY zip jacket black with green piping in absolute mint condition bought in 70s down kings road how much would that bring me and who/how can I sell it
---
Our Response:
You could take it to a vintage clothing supplier for a valuation. These are being advertised for sale between £100 and £500 on various websites.
MemorabiliaRocks
- 19-Feb-16 @ 12:02 PM
I have a BOY zip jacket black with green piping in absolute mint condition bought in 70s down kings road how much would that bring me and who/how can I sell it
mamacat
- 18-Feb-16 @ 4:24 PM
I have a Tour Poster signed by All members of American punk band No Use For A Name, including now deceased Tony Sly as well as ex No Use For A Name member Chris Shiflet of the Foo Fighters it is framed and in excellent condition, it is authentic. The band signed it at an in store in Brisbane City in front of my eyes! Any Idea how much this might fetch?
Badbuddha
- 20-Jan-16 @ 10:37 AM
@Slayer - we don't know but perhaps someone reading this might be able ot help.
MemorabiliaRocks
- 5-Feb-15 @ 10:31 AM
I have an original seds straight jacket, with a Jamie Reid print, would anybody know how much it is worth ,thanks ??
slayer
- 1-Feb-15 @ 10:31 PM