Sheet Music: Is it Memorabilia?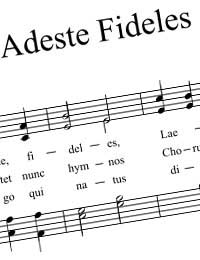 Most people don't pay much attention to sheet music, unless they're musicians. Even then, it tends to be classical musicians who purchase sheet music. But you can still find sheet music for the big hits, and shops selling instruments will often have a good stock of it.
There's also a collectable market for old sheet music, especially for the music of popular songs from the 1950s and earlier. It's not a huge market, but there are people who do collect this as music memorabilia. To reach that market there are dealers who only sell sheet music.
What To Look For
This isn't a market for those interested in rock music. You can find sheet music for many of the big hits, and for entire albums, from the 1960s onwards, but they don't bring much. The market is primarily for much older material, with an emphasis on the 1920s and 1930s, or even older. Much if this is for the novelty, since many pieces of sheet music are for songs or tunes that few have heard in years.
Where To Find Sheet Music
You can buy sheet music from a dealer to start a collection, although you'll find much of it is auctioned off, especially the rarer items. Although the prices rarely rise too high, there are cheaper ways to find sheet music.
You can try Internet auction sites, where people often get rid of collections of sheet music from houses. These can be a mixed bag, some worth keeping, much of it not. But the prices are often very favourable.
Even better, and giving you the chance to pick what you want, are junk shops. The sheet music will often be piled away in a corner, and it can take a long time to go through it all. Since sheet music is such a specialised market, you'll be able to pick up items cheaply. You should also look in the attics of older relatives, where you might find a few items.
Valuing Sheet Music
Since sheet music has always been mass produced, much of the value is based on the cover illustrations. Where the sheet music is autographed by the composer or the artist (especially if the artist is well known) then value jumps, but that's based on the autograph rather than the sheet music.
There some exceptions, where a rare piece of sheet music can sell for hundreds of dollars (most of the market is in the US), but these are few and far between.
There are several price guides available for sheet music collectors, but in most instances they don't offer a great deal of help, since the prices generally tend to be so low, in large part because there's still so much vintage sheet music around.
Selling Sheet Music
If you have sheet music you think might be worth something (especially if it's from the 1890-1918 period), then the best course is to contact a dealer in sheet music, who will be able to offer a valuation. Be aware that age isn't the only important factor. They'll also consider the rarity of the sheet music as well as its condition.
A better bet would be an Internet auction site, picking out the best pieces to sell individually, with the rest going in job lots. Don't expect to make a great deal of money from your sales, however.
You might also like...