Who Collects Memorabilia?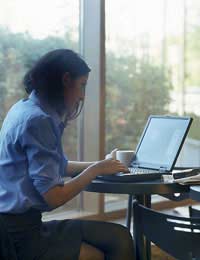 Music memorabilia is big business. Millions are spent on it annually and the auction houses, as well as private traders, do brisk business. A quick glance on any auction website will show a range of memorabilia, ranging from the very poor some a few excellent items.
As a very general rule of thumb, the bigger the band – especially if it no longer exists – the more expensive the items. That's true, particularly, of less obvious, rarer things, such as notebooks and clothes – all you have to do is look at the amount rare Beatles memorabilia fetches at auction (good items will almost invariably go at auction).
But, you have to wonder, who are the people who spend a fortune on this stuff? They largely fall into three groups.
The Collector
The true collector will generally only buy material relating to a single band or artist, or, perhaps to a particular period (rockabilly, for instance). In many ways, they have to keep a tight focus, because they're completists, as far as possible, snapping up everything they can afford that relates to their subject.
Their houses tend to be filled with all manner of memorabilia, and all too often it's taken over their lives completely, to the point of mild obsession or more. Usually the only thing stopping them from buying everything available is budget.
They're the hardcore of memorabilia buyers, who are in it for the love of the music, and what it means to them. They're the ones who really began the business of memorabilia collecting, and kept it going until it took off in a big way, and as prices have soared, many have unfortunately been priced out of the market.
Investors
If there's money to be made, people with a nose for a good deal will come running. As prices of memorabilia have gone up and up, that's been the case. These days the vast majority of individuals buying memorabilia do so for the potential profit in the future. That can be quite short-term, such as a year, or looking further ahead to five or even ten years down the line. These investors have capital, and aren't afraid to spend in order to appreciate in times ahead.
In many ways, they've been the most responsible for price rises, since they've been willing to pay over the odds to acquire items (although not all the blame rests with them), and barring a drop in values that seems unlikely, they'll make money.
Some do value what they buy, and besides a strong knowledge of the market, some do have a deep love of music, and will keep choice items for personal collections. But as a general rule, it's all about the money the items can generate.
Commercial
The third main buying group, and the other equally responsible for price increases in memorabilia, is the commercial market. These are chains such as Hard Rock Café, whose trademark is the exhibiting or memorabilia (there are also museums like Experience Music Project and the Rock'n'Roll Hall of Fame).
With deep pockets and space to fill, they can afford the best and aren't afraid to pay, although they will also go for lesser items. But they're judged in part by the quality of the items they have, which means paying top dollar for the best items.
You might also like...