Country Music Memorabilia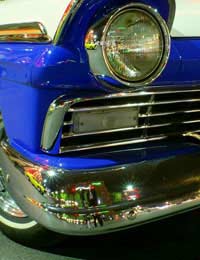 Country music might not be tremendously popular in Britain – it certainly doesn't have the fan base it enjoys in the United States – and it doesn't generate the memorabilia prices rock does but it remains a large collectable area for those who love it.
Essentially, country music can be divided into three eras. There's early country, going from the first 1927 recordings of the Carter Family up until the death of Hank Williams Sr. in 1953, a middle period, running until the 1980s, then New Country, going from around 1984 to the present day.
Perhaps unsurprisingly, it's the early period that commands the highest prices, because it covers the true iconic figures that moulded the form – Williams, Jimmie Rogers, Bill Monroe and others. The problem, of course, is that not much has survived, and what has tends to be in museums (one exception is the collection of Williams memorabilia owned by singer Marty Stuart, although he's unlikely to sell any of it).
Collections
The Country Music Hall of Fame in Nashville has an excellent memorabilia collection, whilst the Hank Williams Museum in Montgomery, Alabama has plenty of material relating to country's most revered songwriter. The Carter Family Memorial Music Centre in Hiltons, Virginia, and the Birthplace of Country Music Alliance Museum in Bristol, Tennessee, contain Carter Family memorabilia. Dolly Parton, probably the best-known living country star, has her own museum, Chasing Rainbows, located, unsurprisingly, in her Dollywood amusement park in Pigeon Forge, Tennessee.
What to Collect
A good way to start a country music collection is with head shots, those publicity photographs that were (and still are) sent out with promotional records. They're relatively cheap and fairly easily available, some signed. They're something you can find on EBay, simple to post, and amassing a collection won't take up a lot of space! Signed LPs or CDs can still be obtained without breaking the bank, certainly for the second and third periods of country music.
Clothing and instruments become more problematic. Both are there, although the prices can be high, especially for stage outfits, and they've often been snapped up by various collections. Very little comes up at auction – indeed, the auction houses have done few sales of country memorabilia, which can work in favour of a collector.
Gold and platinum records come up for sale periodically, but often they're in museums – it seems as if every major country figure has his or her own museum these days! Obviously, that restricts the amount of memorabilia on the market, and as a general rule means it's of lesser quality.
Cars
Going back several decades, country stars (and rock stars, for that matter) have had a love affair with automobiles. Periodically a few will come up for auction (it's been known to happen to pay tax bills). Again, these are really for American buyers, but there has been at least one instance of an Elvis vehicle in Britain, which was owned by the Yorkshire Car Collection and auctioned in December 2006 for £21,000.
That's perhaps a surprisingly low figure, especially for a 1960 Cadillac, but actually quite typical of prices in the field. Another 1965 Cadillac belonging to the King sold for the same price in Las Vegas in February 2006. However, the prices obtained leave one wondering just how good an investment these vehicles might be.
It's unlikely prices in country music memorabilia will reach the same dizzying height as rock – there's simply not the same fanbase, and the prevalence of artist museums means their collector market is limited. For the most part, the market is with fans, not investors.
You might also like...