Early British Pop Memorabilia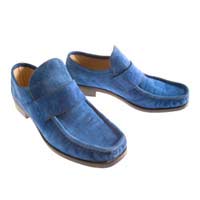 The 1950s were a seminal age for British rock'n'roll. For a couple of years skiffle, spearheaded by Lonnie Donegan, was king, a kind of acoustic music that mixed American folk with the spirit of rock'n'roll, and skiffle groups sprang up all over the place – several artists who'd go on to become major figures in British rock started out in skiffle, and it was centred around Soho, where a series of coffee bars hosted live music, notably the 2 I's which gave a start to many people.
By 1958, skiffle had become rock'n'roll as artists picked up electric instruments, the first British rock stars were born, and the idea of the package tour was underway.
What Early British Pop Memorabilia Is Available?
In the early days of British pop, no one thought it would last. Even the people involved believed it would be a temporary phenomenon and determined to make the most of it while it lasted.
But what everyone believed to be the fleeting nature of the time meant that there wasn't a lot of memorabilia. There were concert posters, some from the 2 I's, some for the package tours, and a little promotional material. But it has to be remembered that it wasn't even an industry then, it was still finding its feet.
The early 45s and EPs have become collector's items in their own right these days, often fetching high prices because of their rarity – although high in a record market doesn't equate to high in the memorabilia market.
You can still find autographs of 50s icons, and a full set of Cliff Richard and the Shadows, for instance – probably the biggest group of early British pop – will fetch a tidy sum, although you won't find one often.
Don't expect much, if anything, in the way of clothes. Vintage '50s items like Teddy Boy clothing is still around – at a price – but really nothing that's associated with musicians. If you could find clothes – with a cast-iron provenance – that were associated with a 1950s rock star, you'd have a very good earner on your hands.
A number of American stars, although notably not Elvis, toured here in the 1950s, too. Eddie Cochran, for instance, was a famed visitor, and one who died here in a car accident. By association, he's become an early British rock star, making his memorabilia very desirable in the UK – and much the same is true of Gene Vincent, who spent a lot of time here. Curiously, it's a little easier to find memorabilia for those two than for British stars, although it's still not thick on the ground.
Trying to Collect Early British Pop Memorabilia
Because of the paucity of materials, early British pop memorabilia is a very difficult market for collecting; there's simply not a lot to find, and trying to put together a big collection is impossible.
One advantage is that because it's British there's no real competition from major US institutions like the Experience Music Project or the Rock'n'Roll Museum, so prices are lower than they might otherwise be.
For the most part, though, you're going to be limited to some posters, the occasional magazine, records and autographs – especially if you can get that Cliff Richard and the Shadows set!
You might also like...