Provenance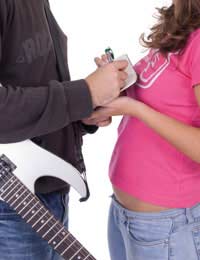 When you buy something, especially if you're spending in the hundreds or thousands, you want to be absolutely sure the item is what it claims to be. That's true not only of rock memorabilia, but anything related to that, such as entertainment memorabilia, art, or antiques – anything that can be faked.
That's why provenance is so important. Dictionary.com defines provenance as "the history of the ownership of an object, especially when documented or authenticated," or "the records or documents authenticating such an object or the history of its ownership." In other words, it's a way of certifying that it's real. Without provenance, the resale values drops by about half.
Establishing Provenance
Sometimes it can be easy to establish the provenance of an item. When Eric Clapton held an auction of his guitars, it was obvious who they belonged to, and the auction documents stated the fact. When the Rolls-Royce that had belonged to the late Queen singer Freddie Mercury was put up for sale on eBay, there was documentation to establish its provenance (as well as its service history!).
In the case of autographs, you need some sort of proof that the signature belongs to the person who supposedly write it. A photograph can help, and so can an organisation like the UACC. It promotes ethics among those selling and buying autographs, so if you buy from a member there's a very good chance that the item you buy is legitimate.
The big auction houses will insist on provenance for every piece of memorabilia they sell, and since they're dealing with items that will often go for many thousands of pounds, it's vital. But don't for a minute think it doesn't apply to things worth considerably less. If you're buying something that belonged to someone, you can't just take a stranger's word for it; you need a certificate of authenticity, or something similar, like a letter of authenticity that connects the piece to the artist, or a member of his family or a personal friend. Make sure you keep it, with the item if possible, in case you decide to sell later.
In some cases, as with older autographs, it might take an expert to establish provenance – there's one man, for instance, who specialises in Beatles autographs; he can tell you if it's real or fake. But there are similar experts in many fields (granted, few quite as specialised), and a letter from them carries credibility.
Instruments
It might seem difficult to establish the provenance of a particular instrument; after all, most are produced in quantity. But the better makers give their instruments serial numbers, and serious guitarists tended to record the numbers of their guitars (mostly in case they were stolen). Through research and contacts it's often possible to establish whether a guitar with a particular serial number ever belong to a particular artist.
When You Can't Find Provenance
There have been instances when, for different reasons, family members of the artist have been unwilling to give provenance (confidentiality reasons, for instance). What do you do in a case like that? You can try to find another way to establish authenticity, maybe through photographic or documentary evidence. Failing that, find out just why everything has to be confidential. Or you could just walk away. The bargain of the century is no real bargain at all if you can't prove it's real. Your chance of ever reselling at a profit is minimal.
As a very good rule of thumb, the more expensive the item, the better the provenance should be.
You might also like...