How to Sell it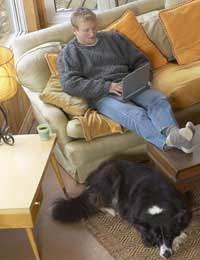 So you have something to sell. It might be quite ordinary – an old magazine maybe – or something rarer – that original Beatles butcher cover LP signed by a member of the group (if you're very lucky). The big question is how do you dispose of your item in a way that'll bring you the most money?
However, that's not the first question you should be asking yourself. Before you do anything else, consider whether selling it now is actually the best move. In the case of small items, this is probably as good a time as any. But when you reach the higher ticket items, the ones whose value keeps increasing, take some time to think. How much is the price likely to rise over the next year, or even five years? Would you be likely to get a much better return by waiting?
Prices
Before you sell anything, do your research! Find out how much similar items are selling for, and how much they've gone for in the past. That'll give you a good idea of what to charge – and also whether it's worth waiting. Unless you have to sell, there might be a strong case for waiting.
Be realistic about your pricing. If something similar usually goes for £20, then asking £40 simply means you're not going to sell it until you reduce the price. At the same time, don't undersell your item. If it's something that generally fetches around £100, and you're selling at auction, put a reserve of, say, £90, on it – meaning if the bids don't reach that amount, it won't be sold. It's a good way of protecting your investment.
Ways to Sell
Obviously, the best way to sell is to reach a market that wants to buy. Auctions are the ideal forum. However, unless you have a truly spectacular item, don't bother trying the big auction houses – they won't be interested. However, there are plenty of smaller ones always ready to auction mid-level items. Remember, though, that you have to pay them to sell it for you, which is going to take a bite out of your profit.
Dealers will almost certainly buy the memorabilia you're offering, but if you go to them directly, then you almost certainly won't receive as high a price as you would at auction – they're in business to make a profit, after all. Really, you should only approach a dealer if you need to sell quickly, or you haven't been able to sell the item elsewhere.
With lower-ticket items, such as magazines, eBay might prove to be your best bet. Keep a realistic reserve or something that's worth a little money (remember, eBay takes a cut, so factor that in, too). With items you simply want to be rid of, let them go for whatever they'll bring.
The thing to always remember with everything you try to sell is that the item is only worth what someone is willing to pay for it. You can ask whatever price you like, but if it's too high there simply won't be any takers.
If It Doesn't Sell
If an item won't sell, you really have two choices – reduce the price or hold on to it. If you really want to sell, neither is an attractive alternative. Sometimes, though, it can work out for the best. Today's rejects can be tomorrow's valuables.
Outside of a few major artists, there are no guarantees in rock memorabilia. Yes, the market is growing daily, but it's subject to ebbs and flows. If you're in rock memorabilia for the investment value, that can work to your advantage – if you're willing to play a long game (and you should be).
In time, virtually everything (at least almost everything in reasonable condition) will sell.
You might also like...
I have a car which was owned by Roy wood of Wizzard fame how could I sell it
Payney
- 8-Feb-16 @ 7:45 AM
I have a one off (only one produced) Beatles 22ct gold coin, where should I auction it? It was valued in 1980 by a goldsmith for it's gold content only at£1,500
Brian
- 21-Nov-11 @ 4:05 PM