1990s Magazines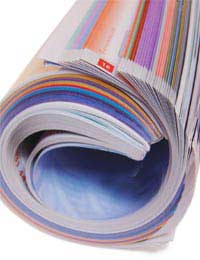 There'd been a dearth of serious music journalism during the 1980s with only The Face peeking above the parapets, and even that wasn't all music. But with the 1990s there was a renaissance as both Q and Mojo began publishing.
This was music journalism for a slightly older crowd – in the case of Mojo, the music-loving and consuming baby boomers. They offered good, in-depth articles and profiles, as well as a full crop of reviews. They set the kind of gold standard that had once belonged to Rolling Stone, many years in the past.
Of course, NME and Melody Maker were still being published, and Kerrang! catered to the metal crowd. But it was the new monthly magazines that were grabbing the attention.
What To Buy
Although Q is popular in the resale market, it's Mojo that can make you money. If you have a good, complete collection (especially with the sets of alternative covers and free CDs), you can get a very good price on EBay – or rather, on www.ebay.com, the American version. Of greatest interest are the early issues, up to about 100, with the first, from 1994, being most valuable. It's perfectly feasible to get £150-200 for a mostly complete collection of the first 100 issues.
Q doesn't get the same prices (indeed, newer issues tend to re-sell for £1-2, with the exception of some of their "special issues"), but is still fairly collectable. Anyone with a serious interest in music, especially the older, or even slightly older, bands could do a lot worse than to amass a collection of both Q and Mojo.
Kerrang! sells for about the same price as Q, which is also what you're likely to get for old copies of NME and Melody Maker. Rolling Stone can bring a little more, but generally only if there's a desirable music artist on the front cover.
Will They Increase In Value?
Mojo is the magazine most likely to increase in value, but that will be for collections of the magazine, rather than single issues. Nor should you expect to really make a killing on them; too many people keep copies, so many were printed and are still around for prices to skyrocket.
Like most magazines and papers, it's the collectors who want them. They certainly make excellent reading and add to your knowledge of rock history. Of course, the formula has since been copied by others like Uncut and Classic Rock, but Mojo still remains the one to beat.
Where To Buy
EBay is your source for magazines and newspapers, beyond a shadow of a doubt. Dealers will offer issues, but if you look around you'll quickly discover you can buy more cheaply online.
Whilst there's some money to be made on collections of the right magazines (and dealers can ask prices of £10 or more for certain issues), you won't get rich trading in them. Like most print items, they remain very much the province of the collector and music historian, and are almost certain to remain that way. The market is unlikely to rise significantly.
You might also like...