Alt-Country Memorabilia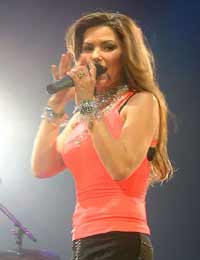 Alt-country began to form in the early 1990s. It is a music movement on the margins of popularity, rather than mainstream, which means that any memorabilia is going to be strictly for fans rather than those looking to make money.
What Is Alt-Country?
Alt-country really means alternative country music. This sub-genre emerged as a reaction to the way that Nashville country music had adopted all the mannerisms of pop music in the 1980s, with acts like Shania Twain and Garth Brooks. Alt-country signalled a return to the working-class values that stood at the heart of traditional country music.
The immediate roots of alt-country lay in the 1970s. It was formed from a mix of the 'outlaw' movement spearheaded by Waylon Jennings and Willie Nelson, and the raw country rock of Gram Parsons and Michael Nesmith. These artists were descendents of the early days of country that harked back all the way to the Carter Family, regarded as near deities by those involved in the movement.
From the middle of the 1990s until the early years of the new millennium, alt-country was a growing force. Since then, although it remains vibrant musically, it has settled down to become another one of many musical sub-genres.
Who's Important?
Although there are many excellent alt-country acts, the ones collectors should pay attention to are Wilco, Son Volt, Whiskeytown, Ryan Adams and above all Uncle Tupelo, who is generally credited as starting the movement.
Much of the output has been on CD, but collectors should seek out releases in other formats – namely vinyl. These are certainly more collectible and are only available in limited quantities. Don't just look for LPs but also hunt down singles.
Magazines
There was really only one magazine for alt-country and that was No Depression, which published from 1995-2008. The publication is no longer available in print form but continues as a webzine. All the issues are worth owning for any serious collector of the genre. There were also two anthologies of articles published during that time and, as of early 2011, there had also been three 'bookazines' published by No Depression.
Some issues can be hard to find, although they don't fetch startling amounts. It's still quite feasible to put together a complete set of the magazines (it only published every other month). The magazines are worth owning not only for the insight they offered into the music but also for the quality of journalism – No Depression won several awards in its lifetime as a publication.
Other Memorabilia
As it was never mainstream music, alt-country was deluged with merchandise. There would be T-shirts, of course, a staple for any touring band, bags and a few other items that could be sold on the road. Different tours and albums would spawn a new set of merchandise.
The beauty of collecting alt-country memorabilia is that everything is so recent (and ongoing with many of the artists) that it's quite possible to amass a complete collection from one or two artists at quite reasonable prices. That might take some of the challenge out of things for a few people, but for fans it can only be a good thing.
The Future
Today the main bands have been around for several years and some artists, such as Gillian Welch, have been lauded as both performers and songwriters. Most alt-country artists are established and, with a few exceptions like Rachel Harrington, there's not a great deal of fresh talent coming in to revitalise the genre. New releases will continue, however, possibly on more than one format, and there will be tour merchandise, but that will likely be the extent of things – the initial fire has long since become embers. But this was always going to be something for the fans rather than those who just love memorabilia.
You might also like...