1990s Tickets and Passes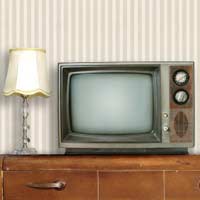 What kind of demand is there for the backstage passes and concert tickets of the 1990s? To be honest it's not large, but it does exist, although, as with most rock memorabilia, what interest there is tilts heavily towards rock bands, rather than pop stars.
A glance through a site selling tickets and passes (among other things), such as I Rocknroll (www.irocknroll.com), shows a number of 1990s passes, mostly in the £10-20 region. In other words, it's not something to make you rich, but if you want to collect them, you won't break the bank, either.
Along with magazines, tickets have always been the low end of memorabilia. Whilst a few older tickets can command interesting prices, the vast majority will run you little more than a few pounds. Even a 1994 Nirvana ticket, for one of their last shows, is only £40, and for 1990s acts, that's on the high end of the scale. Unused tickets do sell for more than used, but at these prices that doesn't mean a lot either way.
What To Buy
If you're looking for investments, the best advice is to steer clear of tickets and passes altogether. You're not going to find a large enough return to make it worthwhile. However, if you're a fan or a collector, then they can be a good, cheap way to collect memorabilia, and a sense of remaining closer to your idols.
Stick with the rock bands, if you're going to buy. The usual big suspects – U2, Nirvana, Pearl Jam, Oasis – are your best bets. Of course, plenty of older acts continued to tour throughout the 1990s, and tickets for Neil Young, Springsteen and many others can also be found at perfectly reasonable prices.
You'll have a tough job locating backstage passes for the pop acts, and there seems to be little interest in them. One for the Spice Girls, for instance, was languishing on EBay with a starting price of .50p and no bids. And with pop tickets, demand is equally low.
Where To Buy
You'll almost certainly find better deals on EBay than you will from dealers, to the point of paying about half the price. Of course, that requires bidding and tracking progress on the item's sale, but it's more than worthwhile.
However, it's rarely worth getting in a bidding war on these items, unless it's particularly rare, which is unlikely in 1990s items.Dealers, of course, collect items in a single place, but you'll discover a fairly high mark-up (they have to make a living, after all). It's probably best to buy from a dealer only if you're seeking a very specific item that you can't find after extensive searching on EBay.
What it all boils down to is whether you're a fan and collector or an investor. The first two categories can revel in passes and tickets, especially those obsessive collectors who have to own everything connected to a band or artist.
The simple fact that items like these are never going to go through the roof on prices makes them a good entry point for collectors.
You might also like...