How to Spot Counterfeit Memorabilia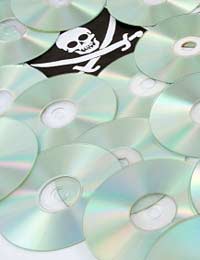 Let's face it, there's a lot of fake music memorabilia out there. If there's money to be made, someone will create a counterfeit to make a profit. That means some poor unfortunate is going to be scammed and end up with an item in their music memorabilia collection that's not worth a penny.
However, there are things you can do to avoid being a victim. You need to be aware of a few things and take some simple precautions when it comes to collectibles. Do that and you can avoid all but the most organised and sophisticated scam.
Basic Things To Remember About Memorabilia
There's only so much music memorabilia out there. It might seem obvious, but it's worth remembering. The further back in time you go - to the 1950s, for instance, or even further - the less you're going to encounter, simply because so much has been lost. So if someone offers you music memorabilia that's purportedly old, that should raise your suspicions at once.
Truly rare collectibles, such as John Lennon's clothing, for example, will go to auction and fetch very high prices (the same is true with instruments owned by important musicians). But those collectibles will have provenance, a history that shows it belonged to the person in question. If you're offered items like this without provenance, just keep on walking.
Fake Memorabilia Posters
Some people have made a good living offering reproductions of old concert posters online. Many are the old "boxing style" posters used often during the 1950s and 1960s (as well as earlier). Any originals that survive (and it's not impossible that a stash could still be discovered somewhere) would be worth a fair amount, and not be in great condition. You'll find this type of music memorabilia mostly sold on online auction sites, and they really aren't even worth the postage costs as collectibles.
Things become a little more complex when it gets to the psychedelic posters of the 1960s. These are still very collectible and popular memorabilia, commemorating a golden age of music, and many went into second and third printings. In order not to be scammed, you need to familiarise yourself with the differences between printings on specific posters (they're usually documented). Buying from a reputable dealer helps, too.
Counterfeit Signed Items
There's nothing easier than faking someone's signature on an LP cover or a piece of paper and passing it off as an autograph. It happens all the time. There's no certain way to make sure you're not a victim, other than having a cast-iron provenance on the signed item, including a check by an expert, or buying from a dealer who's UCC approved, and therefore generally above suspicion.
Buying Memorabilia In Online Auctions
One of the main markets for music memorabilia these days are online auctions. By its very nature, though, it's impossible to be sure of the items you're buying, since they're not physically present. If you're considering buying a piece of memorabilia or a collectible this way, proceed very cautiously. Don't be afraid to email the seller and ask plenty of questions. If the items are signed, only deal with UCC approved dealers.
You should also check the seller's feedback very carefully for any criticism or negative comments. If you have any doubts whatsoever, it's best to hold off you're the safety of your wallet and your music memorabilia collection.
You might also like...