Music Memorabilia by Region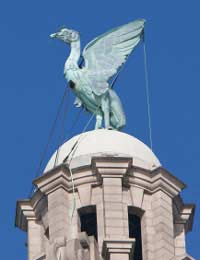 Often, in the history of pop and rock, a band has emerged from a city or region, only to be followed by others from the same area. Think, for instance, of all the acts that came out of Liverpool and onto the charts in the wake of the Beatles, the whole grunge scene in Seattle, or 1967 and San Francisco.
In all those cases the area became as famous as the bands. Mathew Street in Liverpool celebrates the entire Mersey scene, while the Fillmore and the corner of Haight and Ashbury in San Francisco still draw those who loved the Grateful Dead and Jefferson Airplane.
Before they were famous, and even after, those bands played locally, and were part of the music scenes in their areas, along with the others, making regional music memorabilia quite collectible – a document of an entire scene, rather than individual artists.
What Should You Collect?
Although the entire Liverpool scene has been collectible for a long time now, you can occasionally find pieces of memorabilia that relate to it, such as old copies of the local music paper, Mersey Beat. But in truth, most of the good stuff was picked over long ago, meaning that the prices on any excellent remaining items are high – in large part because of the Beatles connection.
But think of other areas. Seattle, San Francisco, New Orleans (a city full of great, distinctive music) – there are so many, and it simply depends on your personal tastes. Although San Francisco has been well explored, it's still quite possible to get good printings of posters for psychedelic concerts in the city. They'll usually be second printings, but still very beautiful and collectible, while remaining quite affordable.
Those are the main, and most obvious, artefacts of the city's musical past, but they're only one part of a scene that encompassed several venues and a multitude of bands, many of whom weren't so well known, but who were important.
Even better is Seattle, which is still fresh enough to have plenty of memorabilia available in the form of old posters, and early vinyl collections of the bands (look for one called Deep Six), and early Sub Pop material, which is very collectible, mostly because it was distinctive and came in limited quantities. There are also old issues of The Rocket, the local free music paper that chronicled the entire scene, as well as some posters for concerts at venues like The Vogue or the OK Hotel, which can still be picked up for reasonable prices.
For fans of Hendrix, it's worth noting that he also came from Seattle, although he has little musical history there, and in the late 1950s and early 1960s the city's scene included the Wailers and the Sonics, with Heart following in the 1970s. So there's been continuity from the early days of rock, and even in jazz, as the clubs on Jackson Street hosted musicians like Quincy Jones and Ray Charles, who played together there for a while.
The older memorabilia would be tough to find, since there was very little, but it's an example of the way that a region could become a focus for memorabilia collecting.
Throughout rock, there are so many regional scenes – what about the rise of Goth in Leeds, for instance? – that they can often provide a more interesting, and more affordable, focus for collectors than simply looking at one band or artist.
You might also like...