What Rock Memorabilia Should You Collect?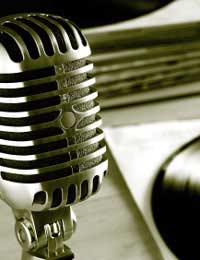 Collecting music memorabilia is a very personal hobby. You're the one who makes the decision of which bands or artists to collect, and what areas to focus on. But what if you have a desire to begin a collection, but don't really know where to begin?
It takes some thought and some direction to find the answers, but these questions will help you decide exactly what you want to collect.
About the Music
Which are your favourite bands or artists? What music moves you? Do you have a long history of loving and buying music? Do you have all the work of some artists? Perhaps you also have books on them, and on music in general to find out more.
Is it the music of one band that really catches your attention, or is it a particular style, be it glam, electro, or whatever? Maybe your interest is more on music from a particular place and time, like all the Liverpool groups on the early 1960s or London punk in the 1970s. It's worth considering all these things, because they will help you narrow down your choices.
Can you come up with a list of five to ten groups or styles that interest you? It's worth putting down several because, as you start to delve into things, you might well find the prices for some groups prohibitive. It's also worthwhile asking yourself if you just want to put together a general collection of music memorabilia; would you be happy with a collection like that, simply made up of pieces that took your fancy?
The Limits on Collecting
The greatest limit on collecting, of course, is money. Everyone has a budget to devote to a hobby, but any serious memorabilia collecting can eat that up very quickly. So, having decided what you want to collect, the next question is how much money can you realistically afford to spend?
What kind of items would you like to acquire? Some things can be picked up cheaply, but they're understandably not the most collectible items. Ask what you'd like to own, whether it's posters, autographs, or something bigger, such as instruments the musicians have used.
Then it's time to take a look at what you can buy. Auction sites like eBay can be a good place to begin. However, before bidding, it's worth doing some research and discovering the average sale price on items that interest you. When you've done that, ask yourself if they're worth that much to you – it's easy to become caught up in the bidding.
Do you want to go to live auctions to bid on items, too? They're easy to find, although they tend to offer high ticket items, so be sure you go well prepared, and with a limit on how much you're willing to offer for something.
Displaying Your Collection
Have you thought what you'll do with the items you buy? Will you tuck them away somewhere private, or will you display them? If so, how will you do it and where? They're questions to be considered. Some things, such as posters and autographs, can be framed and displayed on the wall.
Do you have enough room to devote a room, or even part of a room, to your collection? The more you acquire, the more room you'll need, so space might well prove to be a factor in what you can buy.
Ultimately, it's all up to you. But take the time to think through your answers to these questions first, and you'll be able to collect happily.
You might also like...